Bobby wood is an  American professional soccer player born on November 15, 1992, in Honolulu, Hawaii, the mother with partial Japanese ancestry and a father with African American ancestry. He started his career in 1999 with Powder Edge SC, which is situated in Honolulu, Hawaii.  
Currently, he plays as a striker for Real Salt Lake. He was a player of 1860 Munich, where he played the majority of his career.   
Bobby Wood professional Carrer 
Bobby Wood left Irvine Strikers on January 1, 2007, and joined TSV 1860 Yth. He played there for five months and joined TSV 1860 U17 here, he played for two years and joined TSV 1860 U19, and he got to 1860 Munich after two years. This transfer was his first paid transfer of €175k. Then he again changed the club to 1860 München II and after one year again returned to 1860 Munich for the same amount of €150Th for both the transfer. Then he transferred to Erzgebirge Aue to 1860 Munich and 1860 Munich to Union Berlin for €450k and €1.00m.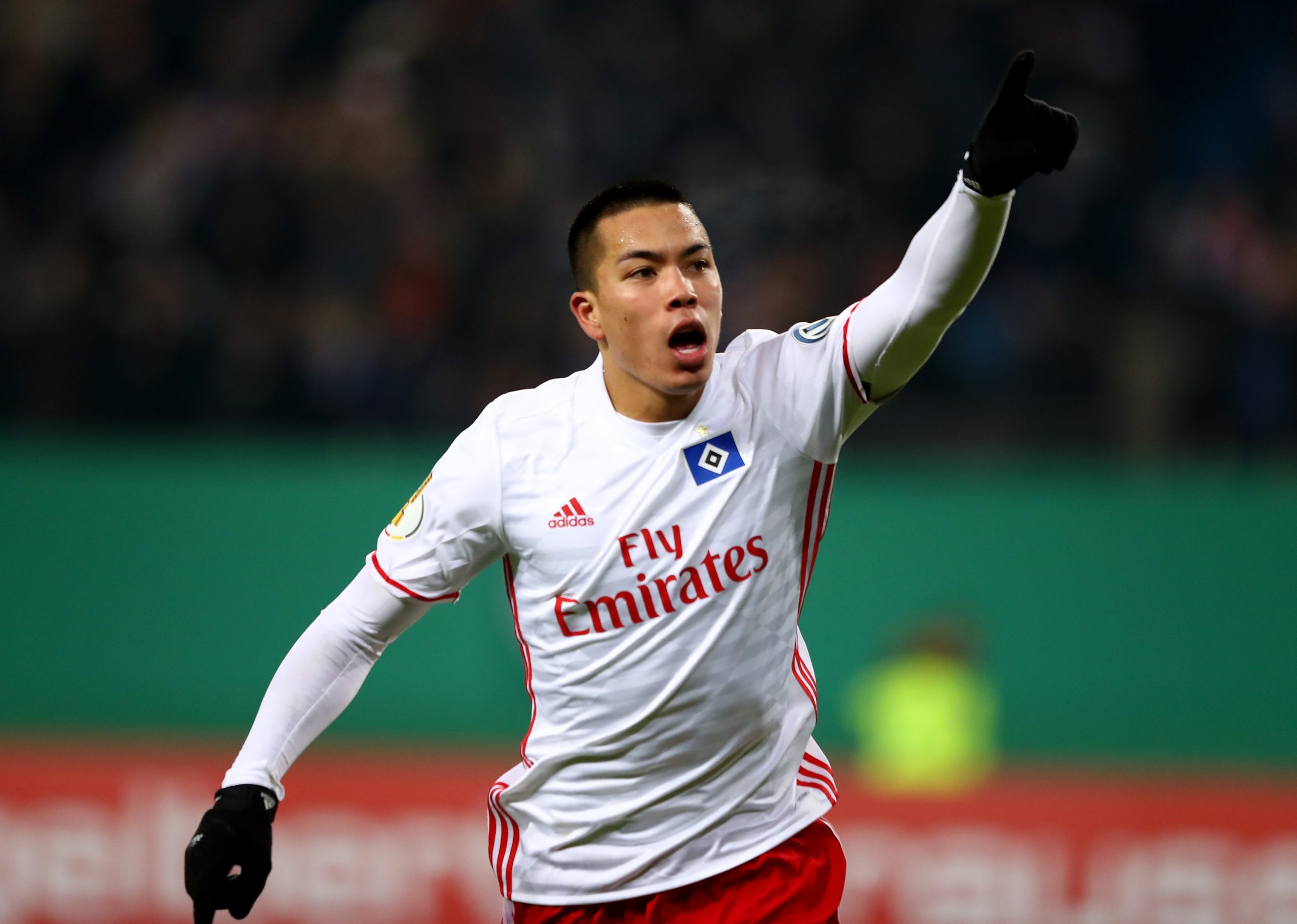 From Union Berlin, he went to Hamburger SV after one year at €1.50m. Then again, from Hamburger SV to Hamburger 96 and Hamburger 96 to Hamburger SV  in €2.00m and €1.50m, this was his highest rate at which transfer occurred throughout his career now from 2019 to 2021 he has been playing from Salt Lake after leaving Hamburger SV in €600K.  
He has played from many clubs, which has kept him backfoot where he could not outstand his performance even after being capable and having that skill to play extraordinary. In the national team, he plays from the USA as a center-forward player.    
Quick Info
Full Name
Bobby Shou Wood
Date Of Birth
November 15, 1992
Birth Place
Honolulu, Hawaii
Parent(s)
Yoko Kurokawa
Bobby Wood, Sr
Occupation
football player
Age
28
Body Measurement
Height
5' 10"
Weight
N/A
Nationality
united states
Hair Color
black
Eye Color
Black
Zodiac Sign
N/A
Ethnicity
N/A
Martial Status
Married
Wife(s)/Partner(s)
Ditte Wood
Children
N/A
Net Worth
$100,000 to $1 million.
Goals  

 
Taking about Bobby Wood's performance, he has played consistently in every match. Talking about his goals in number, he has scored 59 goals in 50 games, among which they have won 33 of them, and they got defeated in 12 matches, and 5 of the matches got the draw.  
In their international career, he has not performed that well, as he only has 13 goals and five assists in 45 matches.  
Injuries and suspension  

 
Throughout his career, he has got injured 13 times following Knee Problems, Fitness, Muscular problems, Back trouble, etc., among which he got injured four times in international matches and others during his play in clubs.   
Bobby Wood was suspended six times; among them, he got two red card suspensions and two yellow card suspensions.
You might be interested to know more about Michael Oher
Turning Point 

 
Robust, fluid, and driven to go at defenders, Bobby Wood emerged in 2015 as a clutch goal-scoring talent for the USMNT. He recorded back-to-back game-winning goals in victories against the Netherlands and Germany, the World Cup champions.  
Wood followed his erupt year by becoming a first-choice striker all over Copa America Centenario and the 2016 FIFA World Cup Qualifying. Having honed his competence in Europe as a teen, he is only the second player from Hawaii to earn a cap for the USMNT.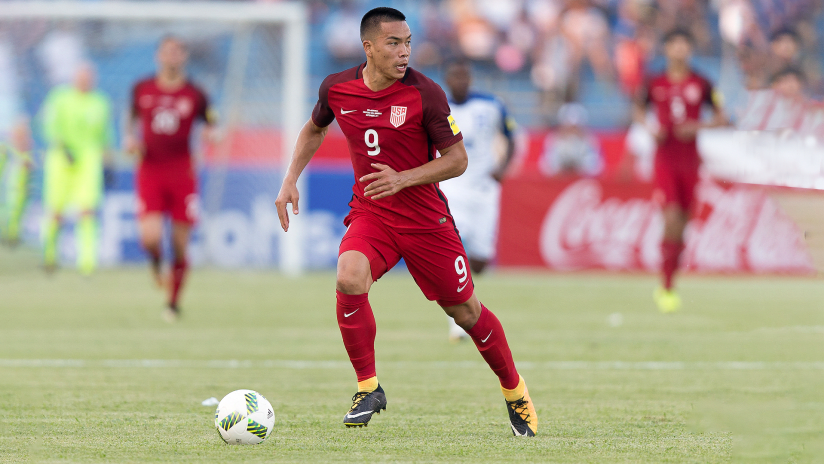 Bobby wood net worth 
Bobby wood had a hustle of a career. He is doing great at the moment. Although his exact net worth is still unknown, some rumors say that he has a net worth of around $100,000 to $1 million.  
You might be interested to know more about Francisco Trincao
Market value  

 
Bobby wood has contributed fairly for both the country and the club, making this market value around $1.71m to $2 million. However, in 2017, he has the highest market value during his career of $5.13 million.
Advice from the US Team Coach
It could have worked out so differently. Bobby Wood had attained just six goals in 63 games in his first six Bundesliga 2 campaigns with 1860 and FC Erzgebirge Aue before he got a stern word from US coach Klinsmann. "You've got to make it this year; otherwise, they're going to move you on," Klinsmann told the young forward. "That's how it works in Europe. At the age of 21, 22, you're an old player." Wood heeded the guidance. "What he said to me was gospel; it wasn't a menace… but I'm where I am now because I worked hard to get here."
Bobby wood love life  
Bobby wood got married in 2017 to Ditte Wood in his wife, Copenhagen, Denmark. But they don't have any children yet. 
Bobby Wood 

socials
He is active on social media; he has around 57k followers on Instagram (bwoody22) and has around 4.8k followers on Twitter (Bobby Shou Wood). He is also quite active on his Facebook (Bobby Wood). He is verified in all of his social media and is very active in posting on his accounts.
For full biography about your favorite, Soccer, please check out Sportscovering.