There are lots of golf player who has gained quite a popularity because of their golfing skills and one of them is Frederick Couples (Fred Couples). He is a professional golf player who completed PGA Tour champions and PGA Tour.
Frederick was once recognized as World No 1 golf player who has wins 62 professional matches (15 in PGA tour, 3 in European tour, 13 in PGA Tour Champions, and 32 in others). In addition, he was also a 1992 Master Tournament winner.
Other than this, Couples has been in involved in tons of relationship. He has been married twice and been with lots of girlfriends which you might be aware of.
So, today we will talk about Frederick Couples' early life, age, overall golf career, overall relationship status, net worth, and active social media accounts.
| Quick Info | |
| --- | --- |
| Full Name | Frederick Steven Couples |
| Date Of Birth | October 3, 1959 |
| Birth Place | Seattle, Washington, United States |
| Parent(s) | Tom Couples (Father) and Violet Couples (Mother) |
| Occupation | Golf Player |
| Age | 62 years old |
| Body Measurement | N/A |
| Height | 5 ft 11 in |
| Weight | 84 kg (185 lb) |
| Nationality | American |
| Hair Color | Grey |
| Eye Color | Brown |
| Zodiac Sign | N/A |
| Ethnicity | N/A |
| Martial Status | Unmarried |
| Wife(s)/Partner(s) | Nadine Moze |
| Children | N/A |
| Net Worth | $120 million |
Frederick Couples Early Life
Frederick Couples was born on October 3, 1959, in Seattle, Washington, United States. His full name is "Frederick Steven Couples" so he later removed his middle name and stay with only his first and last name.
Likewise, Frederick is 5 ft 11 in tall in height and weighs around 84 kg (185 lb). He is currently the residence of Newport Beach, California.
Similarly, Couples is a son of Tom Couples (Father) and Violet Couples (Mother). His grandparents were originally from the Itlay who later moved to the United States. Other than this, Frederick last was originally named as "Coppola" which was later changed to "Couples".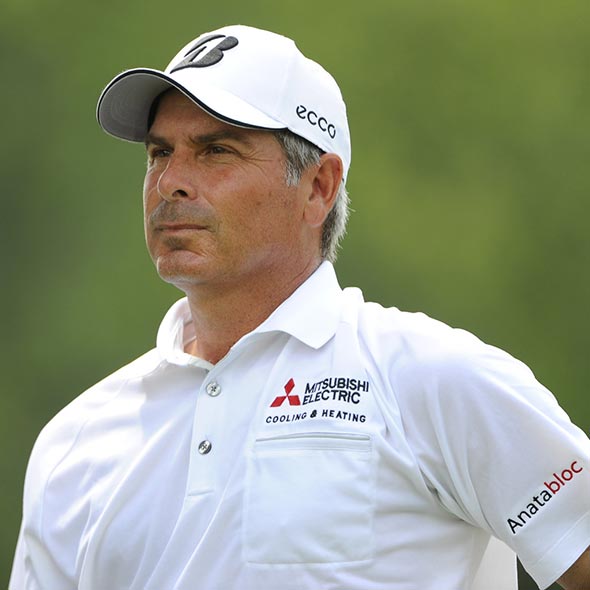 Besides, Frederick grew up with his brother named Tom jr and a sister named Cindy. All the siblings lived in a modest house located in Beacon hill.
Furthermore, Couples went to O'Dea High school located in Seattle. After graduating in 1977, he later joined the University of Houston and studied there with a golf scholarship.
You May Also Like: Tua Tagovailoa
Frederick Couples Age
Frederick Couples is currently 62 years old.
Frederick Couples Career
Frederick Couples started his golf career at his college. He was in the Houston Cougars men's golf team on where he met Jim Nantz and Blaine McCallister.
The starting of his journey was quite good because Frederick win the 1978 Washington Open against PGA tour veteran Don Bies in a playoff.
Apart from that, Couples competes in his first-ever PGA tour back in 1983. He played and wins the Kemper Open tournament located at Congressional Country Club in Washington DC. Later on, he wins another 14 PGA titles such as the 1992 Masters Tournament, Players Championships, Tournament Players Championships, and more.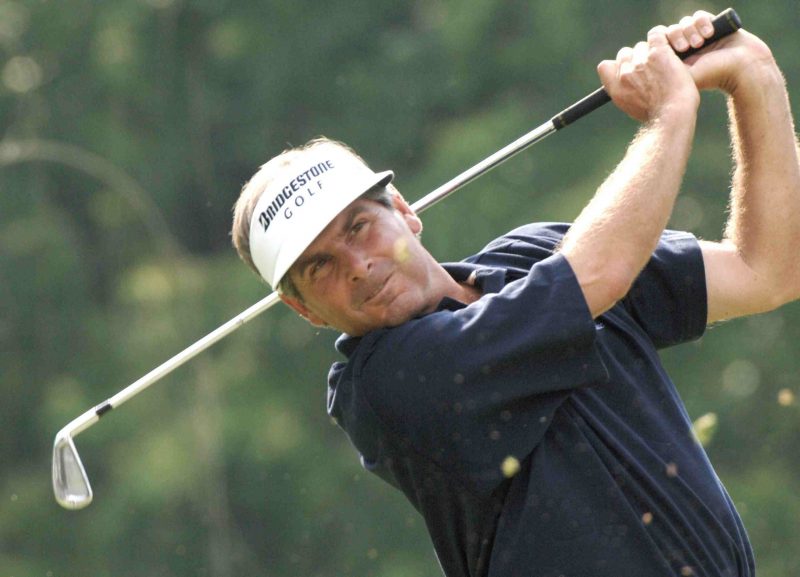 Likewise, Frederick participated in his first-ever PGA Tour Champion in 2010. He debut in Mitsubishi Electric Championships held in Hawaii and manages to finish in 2nd position.
The most memorable wins of Frederick in the PGA tour champion were in Constellation Energy Senior Players Championship and the Senior Open Championship.
Over his golfing career, Frederick was awarded tons of titles such as World Golf Hall of Fame, PGA Tour champion player of the year, Vardon Trophy, Byron Nelson award, PGA Tour leading money winner, and more.
Frederick Couples Marriage Status
Frederick Couples was married twice in his lifetime.
Frederick first married Deborah Couples in 1981. The couple met at the University of Houston back in 1979. They have been married for almost 11 years and finally decided to divorce in 1993. After the separation, Deborah received $3 million and a million-dollar house. Besides, Deborah commits suicide back on May 6, 2001.
Likewise, Frederick second married Thais Baker in 1998. There is no data on how they met for the first time. But, Thais died on February 17, 2009, because of breast cancer.
Frederick Couples Girlfriend Status
Frederick Couples was in a relationship with Midge Trammell also known as Blonde Whisperer. There is no information about their first met but now they get separated and not in relation anymore.
Moreover, there is a rumor that Couples was also in relation toTawya Dodds and Suzanne Hannemann.
Currently, Frederick Couples is in a relationship with Nadine Moze to whom he met back in 2014.
You May Also Like: Kylian Mbappe
Frederick Couples Net Worth
Frederick Couples is the most successful golf player in the world. So, his net worth is estimated around at $120 million.
Frederick Couples Social Media
Frederick Couples is not involved in any social media account. It means he doesn't have Instagram, Facebook, Twitter, or Snapchat. He is busy in his professional career and personal life. So, maybe he didn't have time to engaged in social media.
For full biography about your favorite Golfer, please check out Sportscovering.