Vero Rodríguez is a Mexican sports journalist and television presenter currently signed to Fox Deportes' Fox Sports commercial. The Mexican journalist is best known for focusing on the Fox Sports Agenda, Lo Mejor de Fox Sports, and has helped Versus lunch dedicated to raising the voice and racism of the sport.
Rodríguez was born on March 26, 1987, in Mexico City, where she grew up with her parents. Born in the beautiful city of Mexico, Rodríguez was a loving child from an early age. She loved sports films. A Mexican journalist graduated from Universidad Iberoamericana in 2010.
| Quick Info | |
| --- | --- |
| Full Name | Verónica Rodríguez |
| Date Of Birth | 1987, March 26 |
| Birth Place | Mexico City |
| Parent(s) | N/A |
| Occupation | Journalist |
| Age | 34 Years Old |
| Body Measurement | N/A |
| Height | 5ft 5inch |
| Weight | 47kgs |
| Nationality | Mexican |
| Hair Color | Blonde |
| Eye Color | Black |
| Zodiac Sign | Aries |
| Ethnicity | White |
| Martial Status | Married |
| Wife(s)/Partner(s) | Finn Balor |
| Children | N/A |
| Net Worth | $1-$5 million |
Vero Rodríguez Early life
Verónica Rodríguez was born on March 26, 1987, in Mexico City. As a child, she was fascinated by sports and her emotions. Rodríguez studied communications at Universidad Iberoamericana and graduated in 2010.
You might be interested to know more about Dave Meltzer.
Vero Rodríguez Career
Rodríguez began her career as a journalist for Pumas T.V. in 2007. At the show, she incorporated the daily life of her favorite football team, UNAM Pumas. Vero Rodríguez was in charge of the program when she was a university student, and she was invited to join her classmates, who were the program's producers.
After graduating from university, she worked for VMS Televisión, where she hosted the Locas por el Fútbol program. Vero Rodríguez also contributed to the sports website Medio Tiempo.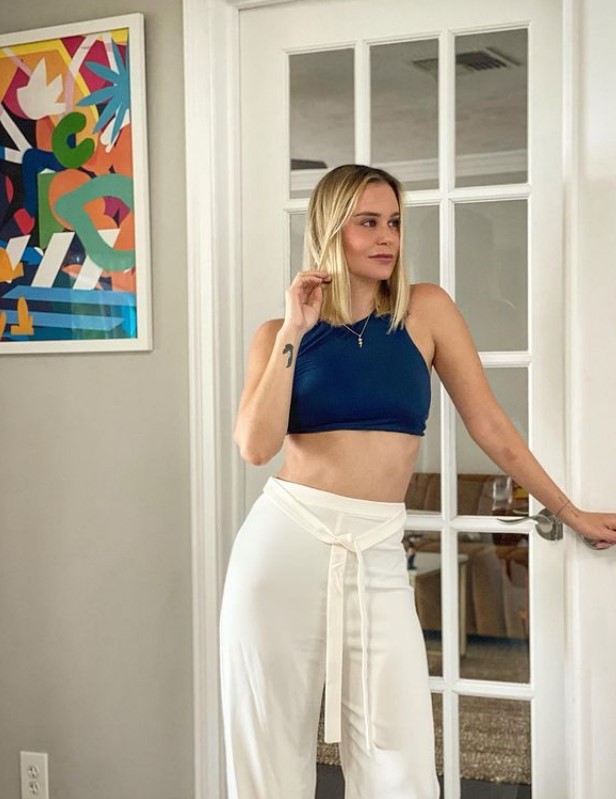 Vero Rodríguez was signed to Fox Sports Latin America in 2014 after several years of probation. She started hosting the sports entertainment program Fox Para Todos and La Previa del fin de Semana, which were reviews for the upcoming Pachuca and León games and were broadcast before each game.
Vero Rodríguez has also been a side reporter for Liga MX and League MX Feminil matches.
In 2016, Rodríguez hosted the Summer Olympics in Rio de Janeiro, Brazil, and the UEFA Champions League Final in Milan, Italy.
In 2017, Vero Rodríguez began managing the Lo Mejor de Fox Sports entertainment program and the WWE Saturday Night combat news program alongside Jimena Sánchez. With WWE Saturday Night, she has hosted numerous Wrestlemania programs, Summerslam, Monday Night Raw, and live events across Mexico.
In 2018, Rodríguez began supporting Agenda Fox Sports, a morning sports news program in Latin America at Fox Sports, and the United States at Fox Deportes.
Vero Rodríguez has worked as a journalist for the Formula 1 and Formula E races. In 2019, she played in the UEFA Champions League final held in Madrid, Spain. In January 2020, Rodríguez announced her intention to take a short break at Fox Sports because she traveled from Mexico to the United States.
Thanks to the COVID-19 epidemic, she continued running her regular programs for a while at home. However, because of personal problems, she had to continue her vacation. In her absence, she has contributed to other sports websites, podcasts, and shows. She returned to Fox Sports on May 3, 2021, during the episode of Agenda Fox Sports.
In addition to hosting programs and events, including Fox Sports Mexico, Rodríguez is a Spanish broadcaster and English football club ambassador for Wolverhampton Wanderers F.C. Vero Rodríguez has been featured in several books – including EstiloDF, NYLON Español, and Quien. In June 2019, she was featured in the monthly issue of Maxim Mexico.
Vero Rodríguez Personal Life
In addition to Rodríguez's professional life, a Mexican journalist married Finn Balor in Tulum, Quintana Roo, an integral part of the WWE. The love birds got married on August 19, 2019, in a private ceremony.
The love birds had been dating for a long time and married after the UEFA Champions League final. Finn is the first WWE Universal Champion champion to win Seth Rolins. Rodríguez and her husband are often seen sitting together during their free time. However, the previous relationship with the Mexican journalist is not yet clear.
Vero Rodríguez's Net Worth
Vero Rodríguez is one of the most successful and promising journalists who has been following her dream since childhood. A Mexican journalist started focusing on her high school and later jumped on it.
The Mexican journalist had some fantastic years covering the WWE, UEFA Champions League, Formula F1, and Agenda Fox. So we can expect Rodríguez to have collected some good luck so far and to live a life of luxury. There is no official statement about her value, but it is estimated that it is between $ 1 million, and there are many beautiful years ahead of her.
You might be interested to know more about Cathy Kelley.
Vero Rodríguez Socials
The Mexican journalist star Rodríguez's Instagram has been filled with her professional life and private life. Rodríguez's Instagram is followed by 484K of followers, and it goes by verolaguera.
For full biography about your favorite player, please check out Sportscovering.