Jonas Jerebko is a Swedish professional basketball player who rose to fame with Detroit Pistons when he was selected as the 39th overall pick in the second round of the 2009 NBA draft by the team. He became the only second Swedish basketball player to be selected in the NBA draft. He played a total of 10 seasons in the NBA with four different teams (Detroit Pistons, Boston Celtics, Utah Jazz, and Golden State Warriors). After his last season, which led all the way to the NBA Finals which they lost to Toronto Raptors, Jerebko moved back to Europe to play for the Russian club Khimki, where he spent two more seasons.
| Quick Info | |
| --- | --- |
| Full Name | Jonas Jerebko |
| Date Of Birth | March 2, 1987 |
| Birth Place | Kinna, Sweden |
| Parent(s) | Chris Jerebko (father), Elaine Jerebko (mother) |
| Occupation | Professional Basketball Player |
| Age | 34 |
| Height | 6 feet and 10 inches (2.08m) |
| Weight | 231 pounds (105 kilograms) |
| Nationality | Swedish |
| Hair Color | Brown |
| Eye Color | Blue |
| Zodiac Sign | Pisces |
| Ethnicity | Caucasian |
| Martial Status | Married |
| Wife(s)/Partner(s) | Johanna Lundback |
| Children | 3 (2 daughters, 1 son) |
| Net Worth | $ 15 million |
Bio
As a child, Jonas Jerebko was involved in many sports, but basketball was what he was best at. His father Chris Jerebko and his mother both were professional basketball players, which inspired him to walk down the same path. In 2005, Jerebko signed to play basketball at the University of Buffalo in his father's hometown. Ultimately, he gave up a basketball scholarship for a professional career. Jerebko began his career playing with the second division Swedish club Boras Basket in 2005. After playing a season with them, he joined the first-tier team Plannja Basket in 2006, where to he only played for one season. He then moved to Italy to play for Angelico Biella where he gave good performances for two seasons.
Physical Features
Jonas Jerebko stands 6 feet and 10 inches tall, a dominant trait of his Swedish descent. His recorded weight is 231 pounds. He has blue eyes and brown hair. His star sign is Pisces, although that is debatable, as he has at times mentioned that his horoscope is Acer.
You might be interested to know more about Nicole Pechanec.
Career
When Jonas Jerebko joined Detroit Pistons, Jonas Jerebko was considered to be one of the top five European prospects in the 2009 NBA draft. Being selected with the 39th overall pick by the Detroit Pistons he became the second Swedish national player to be selected in the NBA after Miles Simon.  Jerebko's hard work and determination early on in his first season with the team made him a fan favorite. He was selected as a member of the Rookie Team as part of the 2010 Rookie Challenge and Youth Jam during the NBA All-Star Weekend.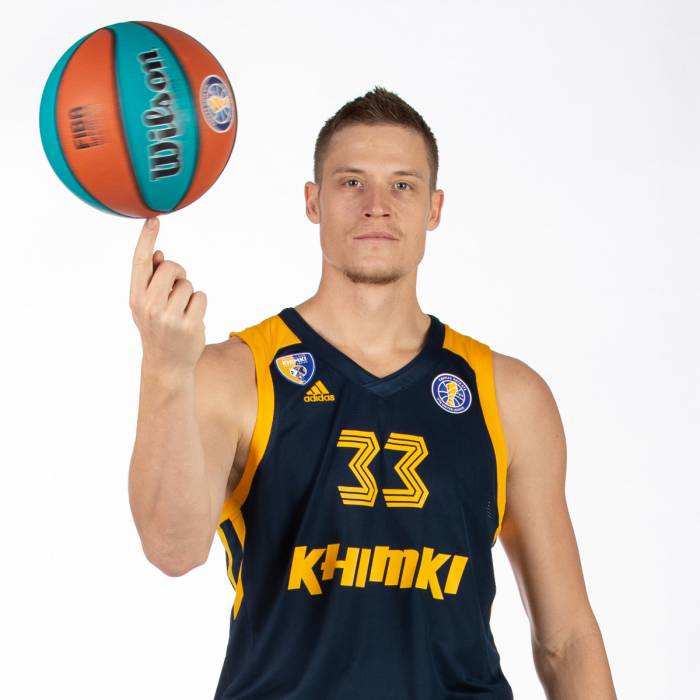 He appeared in 80 games (of which he started 73) for the Pistons as a rookie, averaging 9.3 points per game. His 73 games as a starter rank second in franchise history amongst rookies behind Kelly Tripucka who started all 82 games during the 1981–82 season.
You might be interested to know more about Nina Westbrook.

Married Life
Not much is known of Jonas Jerebko's personal life, except for the fact that he is married to Johanna Lundback and has three children, two daughters, and a son. He lives a luxurious lifestyle, has a huge mansion, and likes to travel with his family. Jerebko has always maintained a balance between his professional and private life. He stated that "Family is the most important thing to me."  when the couple's youngest child was born in 2019.
Controversy
His career in the NBA got off to a rough start, as in a pre-season game, he was accused of punching NBA veteran Jamaal Magloire in the face. Both of the players were suspended for the opening game of the regular season game for the fight that broke out between the two, during the pre-season game.
Social Media
Jerebko is fairly active on social media. He posts pictures of his travels and family on his Instagram account where he is followed by almost 120 thousand people. He uses Twitter to let his fans know of his endeavors and past records. He also operates a Facebook account but is less active on it compared to the other two.
Net Worth
As of 2019, Jonas Jerebko had an estimated net worth of $15 million. His average yearly salary as a professional basketballer is $4.5 million. He also makes a profit from the esports brand Renegades which he acquired in 2016.
For full biography about your favorite NBA player, please check out Sportscovering.