Layla Kiffin is the celebrity ex-wife of American Football coach Lane Kiffin, who is currently the head coach of the University of Mississippi football team. The couple was married for over a decade and a half, from 2000 to 2016, when their marriage inevitably fell apart.
| Quick Info | |
| --- | --- |
| Full Name | Layla Kiffin |
| Date Of Birth | January 3 1974 |
| Birth Place | Florida, USA |
| Parent(s) | John Reaves (father) |
| Age | 47 |
| Height | 5 ft 6 inches (168 cm) |
| Weight | 134 lbs (61 kg) |
| Nationality | American |
| Hair Color | Blonde |
| Eye Color | Blue |
| Zodiac Sign | Capricorn |
| Ethnicity | White |
| Martial Status | Divorced |
| Wife(s)/Partner(s) | Lane Kiffin |
| Children | 5 |
| Net Worth | ~ $250 thousand |
Early Life
Layla Kiffin was born Layla Reaves on January 3, 1976, in Florida, United State. She is the daughter of American Football Player John Reaves, who was a star in the NFL for over 11 years, playing for teams like Philadelphia Eagles, Cincinnati Bengals, and Tampa Bay Buccaneers. Little is known about her mother and unfortunately, her father passed away recently in 2017 because of various addictions that he was dealing with. Layla Kiffin grew up in Gainesville, Florida, where she was schooled in Bucholz High School and upon graduation enrolled at the University of Florida for further education. She grew up with two siblings, both her brothers, Stephen Reaves and David Reaves. Her brother too is a football quarterback, just like their father.
You might be interested in Jackson Mahomes
Who is Lane Kiffin?
Lane Kiffin serves as the current head football coach at the University of Mississippi. Previously he served as the offensive coordinator of the USC Trojans and was also the head coach of the National Football League (NFL) team, the Oakland Raiders, the youngest head coach in modern NFL history. He has had a very successful career in football coaching and is regarded as one of the best coaches in the NFL. He even worked with the University of Tennessee Volunteers, and the University of Alabama. He is the son of longtime NFL defensive coordinator, Monte Kiffin.
Relationship with Lane Kiffin
Layla Kiffin met Lane Kiffin through her father while the latter was working as a graduate assistant at Colorado State University. While Layla and Lane both started working at the Tampa Bay Buccaneers facility, they started dating, when Layla's father introduced her to Lane Kiffin. After just three months of dating, the two decided to get engaged. According to Layla's father, when Lane Kiffin first approached him to talk, he thought Lane wanted a job, but it turned out that he was there to ask his daughter's hand in marriage.
The couple got married in 2004, and a year later in 2005, had their first child. In the next 4 years, they had two more children and it was said in the media that Layla enjoyed being a good mother to her children and had stopped working with Tampa Bay Buccaneers to focus on her motherly duties. There was news in the air that they even contemplated having more children. Their three children are named Monte Knox, Landry, and Pressley Kiffin.
More about the National Football League (NFL)
Divorce
Layla Kiffin's marriage with Lane Kiffin lasted until 2016 when they officially filed for a mutual divorce. At the time, it was one of the high-profile marriages in the United States that had shipwrecked in 15 years. Being a natural mother, Lalya Kiffin appealed for full custody of her three children and after court hearings, succeeded in getting so. Out of the divorce settlement, Layla Kiffin received around 34.5% of all of Lane's income and assets and she now lives with her children in Manhattan Beach, California. She still gets around $10,000 as monthly alumni from Lane and uses that to provide a quality life for her children, who are her top priority.

At the end of 2016, Lane Kiffin said that he could no longer support Layla since he wasn't getting enough pay, with all the tax cuts, but the court made sure that he kept making the payments on the grounds that Layla Kiffin was, in fact, taking care of the children as she had promised. After the divorce, however, there has been no news of any new relationships for either of them and Layla Kiffin has since disappeared from the public scene, focusing on her making her home.
Read all about Lane Kiffin's career and life
Reason for the Divorce
It was said that in 2015, Lane Kiffin started an extra-marital affair with Kristen Saban, daughter of the head coach of the University of Alabama Football team, Nick Saban. He was then working as a coordinator for the team. When asked, Layla Kiffin and Lane, both refused to make any comments about the news and rumors, while on a separate occasion, Lane Kiffin said the rumor was "stupid" and "baseless". We can't say for sure if the rumors were true or not, but given the abrupt end to their marriage, it is highly likely that Lane Kiffin was in fact having an extramarital affair with some woman, if not Kristen Saban.
Lane was also discovered by people using the social dating app "Tinder", which he again denied using when questioned.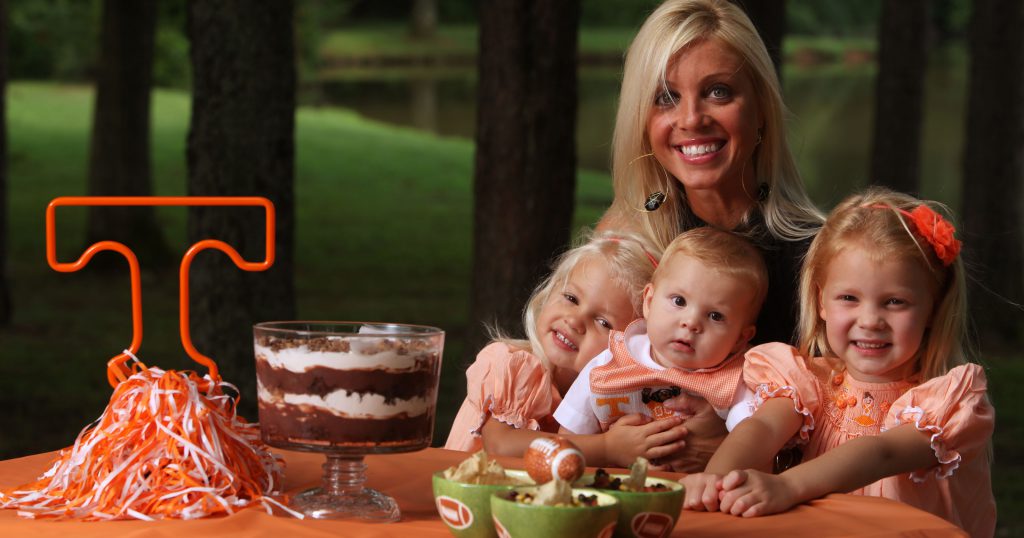 Where is Layla Kiffin?
Layla Kiffin ever since her divorce has maintained a very low-key public profile. She doesn't appear in the media or the news, neither on social media platforms. The divorce which caused a stir in the air and high media speculation has probably made Layla over self-conscious and she doesn't like to make any kind of appearances that could eventually connect her back to the dark past that she's trying to forget. She lives a normal life in Manhattan Beach, California, and is dedicating herself to make the lives of her 3 children better.
Social Media
While Layla had since the beginning kept her personal life very mute on social media, she did use it to post about her husband's work among other things. She used Twitter as her platform of choice where she regularly posted news about the University of Alabama, promoting his work during his tenure. But, obviously, this stopped after her divorce and over the years, she has become less and less active on social media as well. Her Twitter account has almost 4,000 followers but her last tweet was a year back in 2020. It is rare to see a person in limelight going "ghost" as Layla Kiffin has.
She doesn't have any accounts on other social media platforms. However, her ex-husband on the other hand is very active on Twitter and uses the platform to post regularly about his work in football. He keeps it strictly professional, making no mentions of his family or Layla Kiffin, who has since disappeared from the minds of many people who once regularly talked about the couple.
For full biography about your favorite Sportsperson, please check out Sportscovering.