Jim Deshaies is a former professional baseball player from the USA who was a left-handed starting pitcher. In his entire career, he played for 6 teams over 12 big league seasons in Major League Baseball (MLB). He is now serving as a color commentator for Chicago Cubs' broadcasts.
| Quick Info | |
| --- | --- |
| Full Name | James Joseph Deshaies |
| Date Of Birth | June 23, 1960 |
| Birth Place | Massena, New York |
| Zodiac | Cancer |
| Parent(s) | Albert "Herb" and Sheila (Fox) Deshaies |
| Occupation | Former Baseball Player |
| Current Team | The Cubs |
| Position | Pitcher |
| Nationality | American |
| Age | 61 years old |
| Height | 6 feet 4 inches |
| Weight | 100 kg |
| Relationship Status | Married |
| Wife(s) | Lori |
| No. of Children | 3 |
| Children | Kelly Deshaies, Libby Deshaies, Molly Deshaies |
| Net Worth | $4 Million |
Jim Deshaies Early Life
On June 23, 1960, Jim Deshaies was born under the sign of Cancer in Massena, New York. He is presently 61 years old, and his full name is James Joseph Deshaies. Jim is also known as JD. Deshaies stands 6 feet 4 inches tall and weighs 100 kg.
Albert "Herb" and Sheila (Fox) Deshaies are his parents. His mother was born and raised in Ontario, where she worked as a Bell Canada operator before marrying.
His father was likewise a phone company employee and a baseball fanatic. Sadly, he tragically lost his mother in 1986 while playing for the Houston Astros.
Jim Deshaies Career
Playing Career
According to Wikipedia, Jim made his MLB debut on August 7, 1984, with the New York Yankees. As a result, he became the Yankees' 1,000th player to appear in an official game.
However, Jim did spend a year with the Yankees and had some rough times while playing. After giving up four deserved runs in four innings, his club lost a crucial match against the Chicago White Sox by a 6-3, and he was the losing pitcher that day.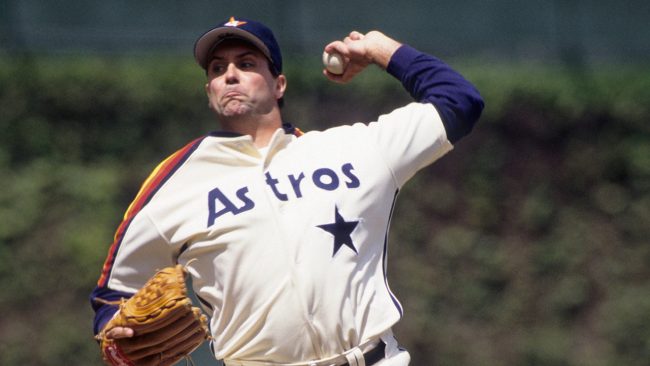 On September 15, 1985, he moved to Houston Astros. In his maiden full season with the Astros in 1986, he won 12 games, a rookie record that Roy Oswalt eventually broke in 2001.
In addition, a pitcher set a Major League record on September 23, 1986, when he struck out the first eight batters versus the Los Angeles Dodgers. Pablo López later broke the record on July 11, 2021.
From 1986 to 1991, Jim was a standard in the Astros' rotation, making at least 25 starts in each of those seasons. In 1989, he had his greatest season, going 15–10 with a 2.91 earned run average (ERA) and 153 strikeouts.
A pitcher owns the major league record with 373 at-bats without an extra-base hit.
He signed with the San Diego Padres in 1992 and went on to play for the Minnesota Twins (1993), San Francisco Giants (1993), and Philadelphia Phillies (1994). Jim retired when the Phillies released him on July 31, 1995.
Broadcasting career
In accord with SABR, Jim spent 12 years as a journeyman left-handed pitcher in the majors. He outshined some of his famed rotation-mates at times, but shoulder ailments limited his sneaky-fast velocity at others.
As a result, his playing days were cut short by injuries, but he went on to have a second career as one of baseball's best sneaky-funny color commentators.
After he retired from baseball, he joined Astro's TV broadcasts as a commentator from 1997 to 2012. Jim then switched to the Chicago Cubs' TV broadcast from 2013 to 2016.
The Cubs announced extensions for him until 2019 January 10, 2017. After 2019, he remained at Cubs and got multi-year contract extensions again on February 15, 2022.
Who is Jim Deshaies's Wife?
As per NBC Sports, Jim was married to Lori in October 1985, and they have three daughters. Libby, Molly, and Kelly. So he might have influenced his princesses to become successful people like him in the future.
Jim Deshaies Net Worth
There are presently no precise details on his income available. However, he was a great baseball pitcher, working as a commentator for Chicago Cubs' TV broadcast.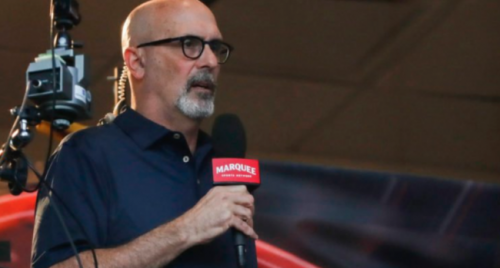 Therefore, he might be earning a strong amount from his current profession. Nevertheless, as per our findings, his net worth could be more than $4 million.
Jim Deshaies Twitter
Jim is active on Twitter, and his handle is @JimDeshaies. He has 365 followings and 41.4K followers. He often makes a tweet regarding baseball and his present work.
Follow him to learn more about his life and all the tweets that he makes.
For full biography about your favorite Baseball Player, please check out Sportscovering.