Paolo Rossi who played club football for clubs like L.R. Vicenza, Juventus, A.C. Milan, and Hellas Verona was a professional football player from Italy. He played in the position of a striker. He represented Italy on the international front.  He was awarded the Golden Boot and the Golden Ball in the 1982 FIFA World Cup.
Quick Info
Full Name
Paolo Rossi
Date Of Birth
September 23, 1956
Birth Place
Prato, Italy
Parent(s)
Amelia Ivana Carradori
Vittorio Rossi
Profession
Footballer
Spouse
Federica Cappelletti
Children
3
Died
December 9, 2020, Siena, Italy
Net Worth
US $140 million
He was the top goal scorer and was the best player in the 1982 FIFA World Cup. He led Italy to victory. He is judged to be one of the greatest Italian football players. In 2004, Pelé occupied Rossi in the table of Top "125 greatest living footballers". After retiring from football in 1987, he worked as a football expert for various Italian sports channels.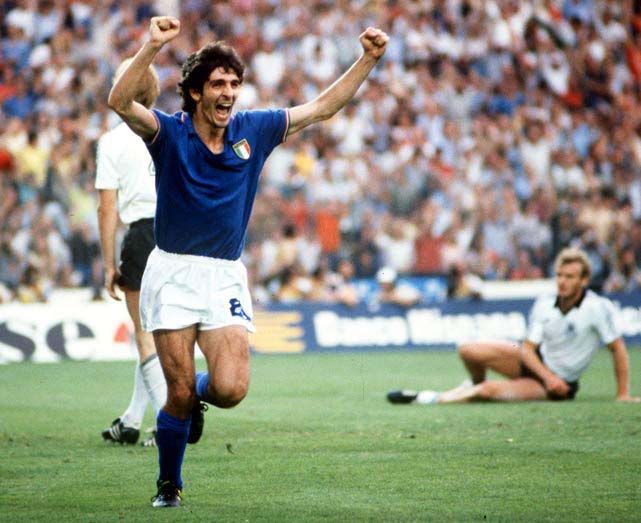 EARLY LIFE
Paolo Rossi was born to parents Amelia Ivana Carradori and Vittorio Rossi on the day of September 23, 1956, in Prato which is located in Italy. As a kid, he loved playing football and would constantly play in school, and whenever he had time starting his career professionally at the age of 17 after joining Juventus. 
CAREER
He first started playing in Serie B for AC Como in 1975. He started playing for Vicenza the following year. Italian team's national coach Enzo Bearzot found him while in this club. He remained one of the greatest performers in the season and was the top scorer. His goal scoring abilities led to Vicenza being promoted to Serie A. He scored 24 goals in the 1977-78 season. The season ended with Vicenza being in the second position.
Rossi made his World Cup debut in 1978. He wore the number 21 jersey. Italy placed fourth in the world cup. After the season, he moved to AC Perugia. He was implicated in a scandal in 1979 which led to him to suspend for three years. However, he started playing again in April 1982 after his sentence was reduced by a year. Enzo selected him for the National team. This decision was criticized by many as Rossi didn't have enough practice for the World Cup. The preliminary rounds were underwhelming but Italy was able to win their third world title. He scored a total of six goals and became the top scorer.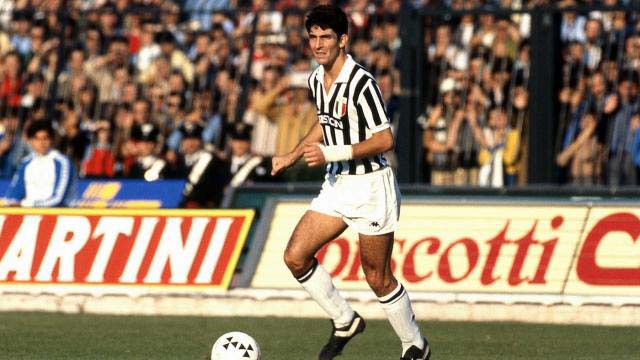 He was also named Europe's "Footballer of the Year". After his prohibition ended, Rossi started playing for Juventus in 1982. It was a fruitful run for him and made for one of the best phases in his career. Michel Platini, Zbigniew Boniek, and Rossi formed the best-attacking line-up in the Italian league. They scored the most goals. Juventus won the Italian Cup in 1983. They were one game shy from the Championships League as they lost to Hamburger SV. Paolo Rossi acquired his initial Italian Championship and the European Cup in 1984.
In the  1985-86 season,  Rossi transferred to AC Milan. His performance at AC Milan wasn't as good as his performance in Juventus. However, he was still nominated for the Italian national team by Enzo Bearzot. However, Rossi didn't play in the tournament. His run in Hellas Verona and AC Milan was plagued by injuries and was overall not satisfactory.  He retired in 1987. He secured 20 goals in 48 games for Italy and 82 goals in 215 division games.
DEATH
He died of lung cancer in Siena in December of 2020. He died at the age of 64. From 1975 to 1976, he played 6 games for Como. From 1976 to 1979, he played 94 games for L.R. Vicenza and in those games, scored a total of 60 goals. Paolo Rossi played for Perugina from 1979 to 1980 and obtained 13 goals in 28 appearances. From 1981 to 1985, he scored 24 goals for Juventus in a total of 83 matches. From 1985 to 1986, he scored 2 goals for Milan in 20 games. He played 20 goals for Hellas Verona from 1986 to 1987 and scored 4 goals. 
PERSONAL LIFE
Paolo Rossi got married to Federica Cappelletti in 2010. He has three children, namely, Alessandro Rossi, Sofia Elena, and Maria Vittoria. His wife posted pictures of him on her social media after his death. He was suffering from lung cancer which ultimately took his life on December 9 of 2020. 
Height, Weight, and Age
Paolo Rossi stood 1.78 meters tall and weighed approximately 70 kg. At the time of his demise on 8 December of 2020, he was 64 years old. 
Social Media
Paolo Rossi isn't active on any social media platforms. He didn't have any social media accounts when he was alive. 
NET WORTH
As of November of 2020, Paolo Rossi's net worth is expected to be about US$ 140 million. Paolo Rossi gained the largest of his prosperity from being a professional footballer.